Bog Hermit Kregg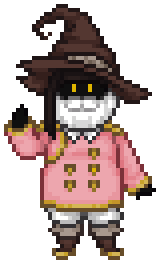 hello, welcome to my isolated little farm out in the swamp.
i'm Kregg. i'm a 31 year old, white, disabled queer.
i'm intersex, intergender and asexual.
i have PTSD, FASD/ADHD, PCOS, and NCAH, all diagnosed.
there really isn't much noteworthy to put here. i've made no Content(tm) to speak of. never been a BNF.
i've had a few profiles across various platforms over the years and maybe a few hundred followers at most.
basically, i'm not a person that's ever been all that noteworthy.
i like fantasy stories, art and games.
i sometimes draw and pixel my own ideas, but fan art is rare.
scroll down to find links to other platforms that i am on with some regularity.
my discord ID is Kregg#0276